I think I've expressed before I am not a DateJust fan. While, I appreciate "what's under the hood" . The Datejust is a watch that I see daily.
I am offered several everyother day. So, I fear, it has lost it's charm.
However, even a self proclaimed Datejust-Hater like myself has a soft spot for some models. Afterall beauty is beauty. The example below is dazzling! It is the perfect Datejust in my opinion!
This DJ is circa 2005 and features a satin finished bracelet (16200 was the last to feature satin oyster without high-polished center links) and for a little bit of panache a high polished smooth bezel!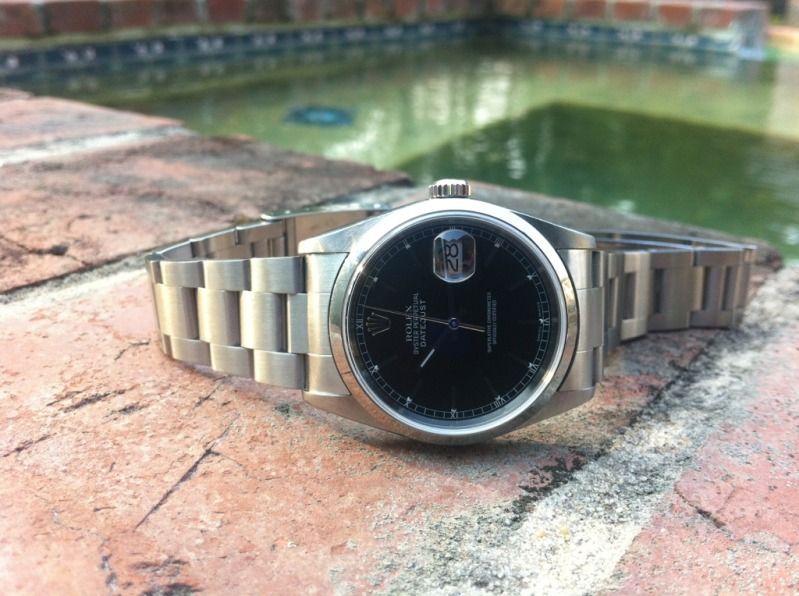 -JKS