Recently on one of my many watch hunting safari's, I came across a beautiful Tudor 7928. While the piece managed to maintain a sense of charm, it was badly in need of T.L.C. The worst of it was the fact that it was also in need of parts.
If the Tudor 7928 was like it's "Big Brother" (The Rolex 5513 Submariner), this would be an easy feat as there are 5513 parts everywhere. Unfortunately, as another collector put it Tudor 7928s parts are unobtanium (a fictitious material) , so in short really really hard to come by.
The Tudor cal. 390 is actually a
Rolex customized Fleurier 350 (As confirmed by a scan of a best fit book found on VRF). What does this really mean, Fleurier made a movement under Rolex specs. Rolex then made additional modifications, in this case to the rotor mechanism.
Of course, my with luck! The piece the Tudor I found needs belongs to the rotor assembly... Luckily, I did not purchase the piece or even make an offer, otherwise chances are I would be up sh*& creek. The truth is, sometimes a buyer/collector/Swiss Monster must know when to walk away.
A few more details on the piece that I cam across (as well as photos).
Dial: Poorly repainted. A proper dial would set me back $1000+
Bracelet: Jubilee Rolex Datejust replacement.
Movement: Missing the rarest portion of the movement! I could purchase an entire cal. 390 for approx $600, but after the dial I would be in an addition $1600+ bracelet.
The piece is not always meant to be yours. No matter how emotionally charged you are over a piece, pause a moment and think.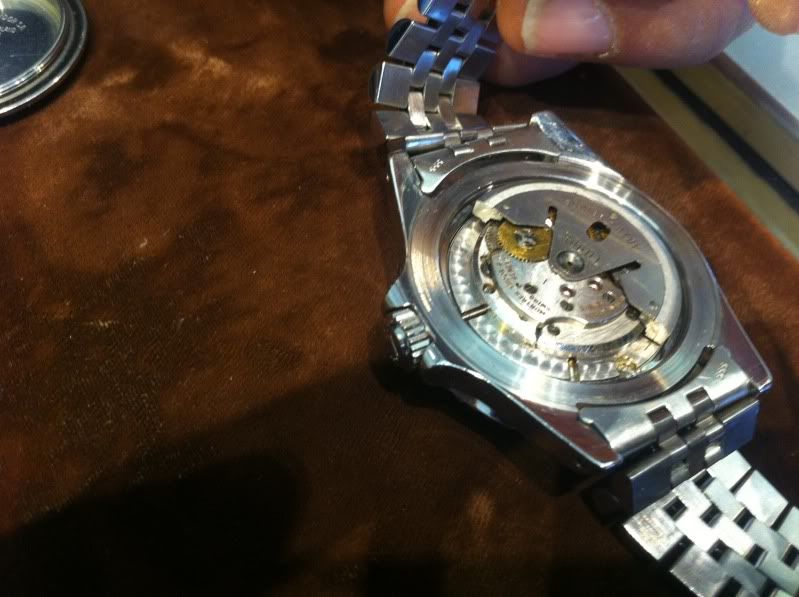 -JKS