I remember the first time I saw this watch. I just stared at my computer screen for minutes and then erupted in laughter. I remember asking, who in the heck could pull this off? It is one of the most bling-tastic pieces I have ever seen. In fact, most photos can't even truly capture the pieces true blingyness! I've had the chance to actually hold this piece in Las Vegas and was just dumbfounded at how ugly and ridiculous it was. Rolex is a company known for subtle change and for their balance of utility and beauty. This piece is the horrid exception!
Rolex Leopard Daytona!
Photo above borrowed from watchuseek forums.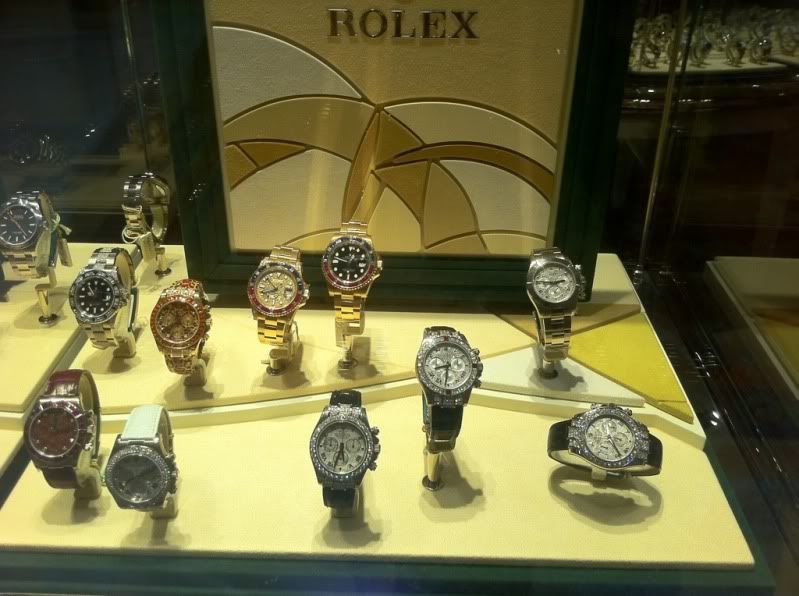 Photo above taken by me on my recent trip to Vegas. The Rolex Leopard can be seen in the second row.
So, Who wears something so ugly?
Well... Steve Tyler from Aerosmith (still cool in my opinion) !
&
Kim K. (It's tacky and well...)!
-JKS